-ENOBERG bottle filling machine with new design Modular structure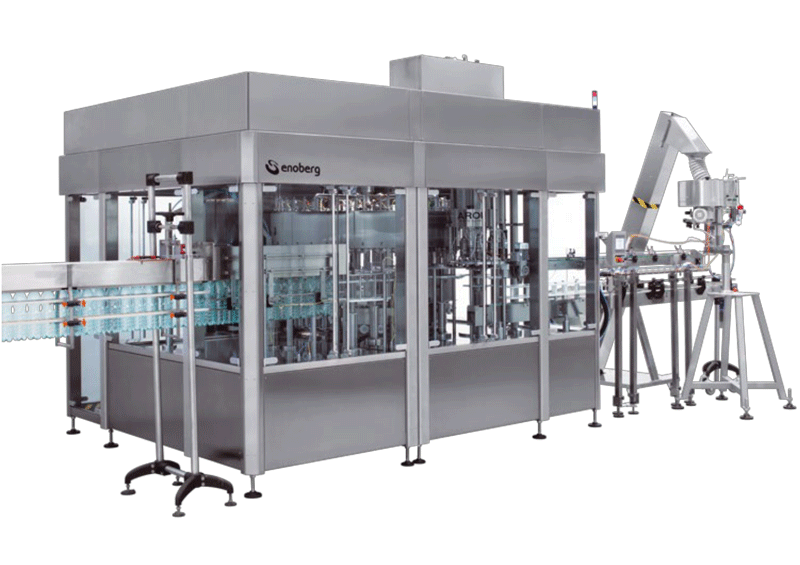 Sam Structure, Different Possibilities
Stand alone
Monobloc: filler+ Capper
Tribloc: rinser + filler+ Capper
High quality

:
Supporting structure of the machine made out in stainless steel AISI 304, placed on adjustable feet. Basement without welding parts and with screwed parts to have a better rigidity of the machine structure. Machine complete with safety protection in  according to CE norms integrated into the structure, with tempered glass panels. Every part that get in contact with product are made in stainless steel AISI 304. The machine is already provided with stainless steel conveyor frame.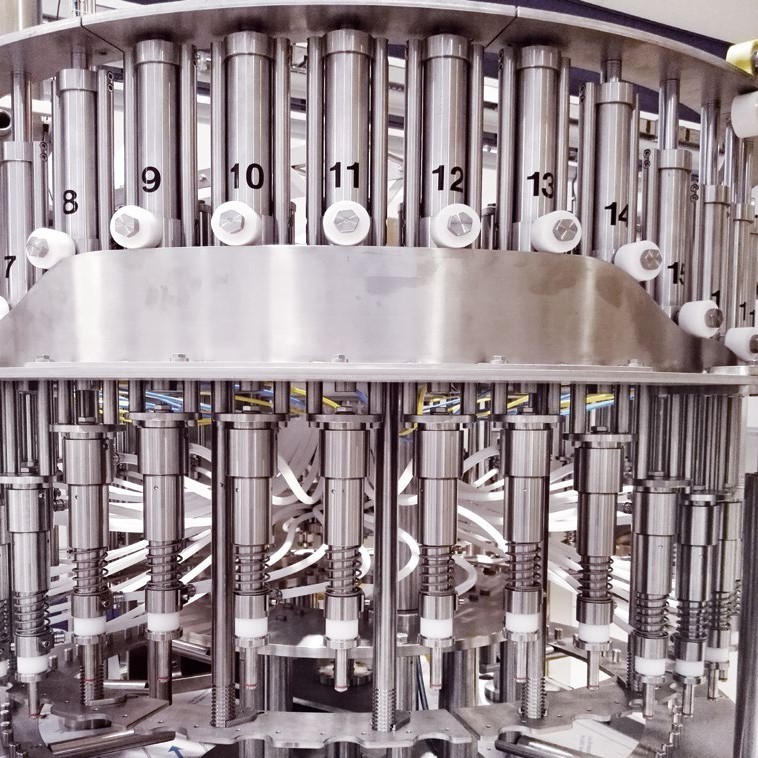 Filler for all kinds of liquids
 NEW HYPER CLEAN: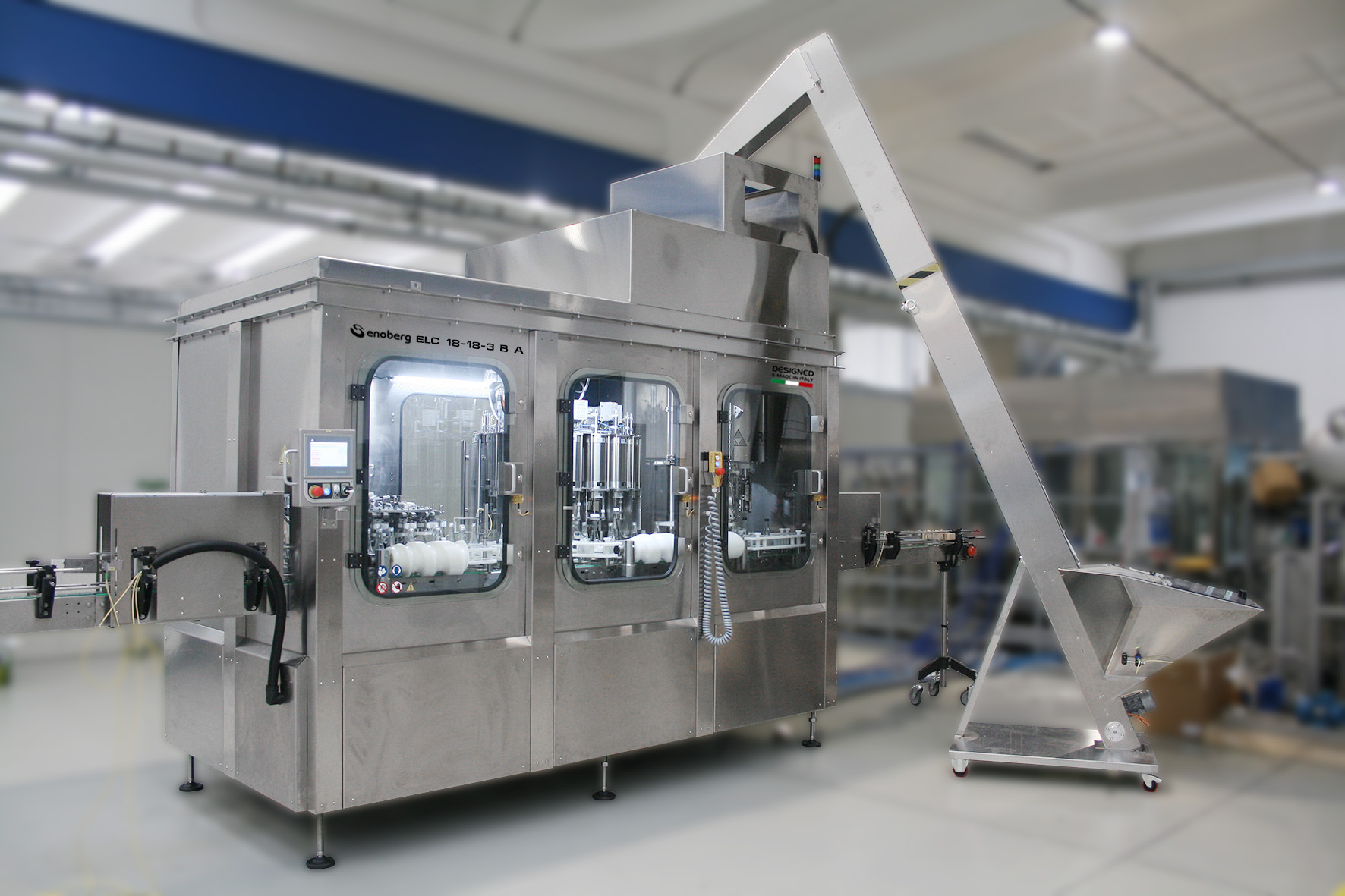 «Types of Enoberg filling machines»

Enoberg Fillers :
 New Hyper Clean
 HEVF
 HEVD
 HEMF
 HEVS
 HELC
 HLC
 HRLF
–  NEW HYPER CLEAN Filler: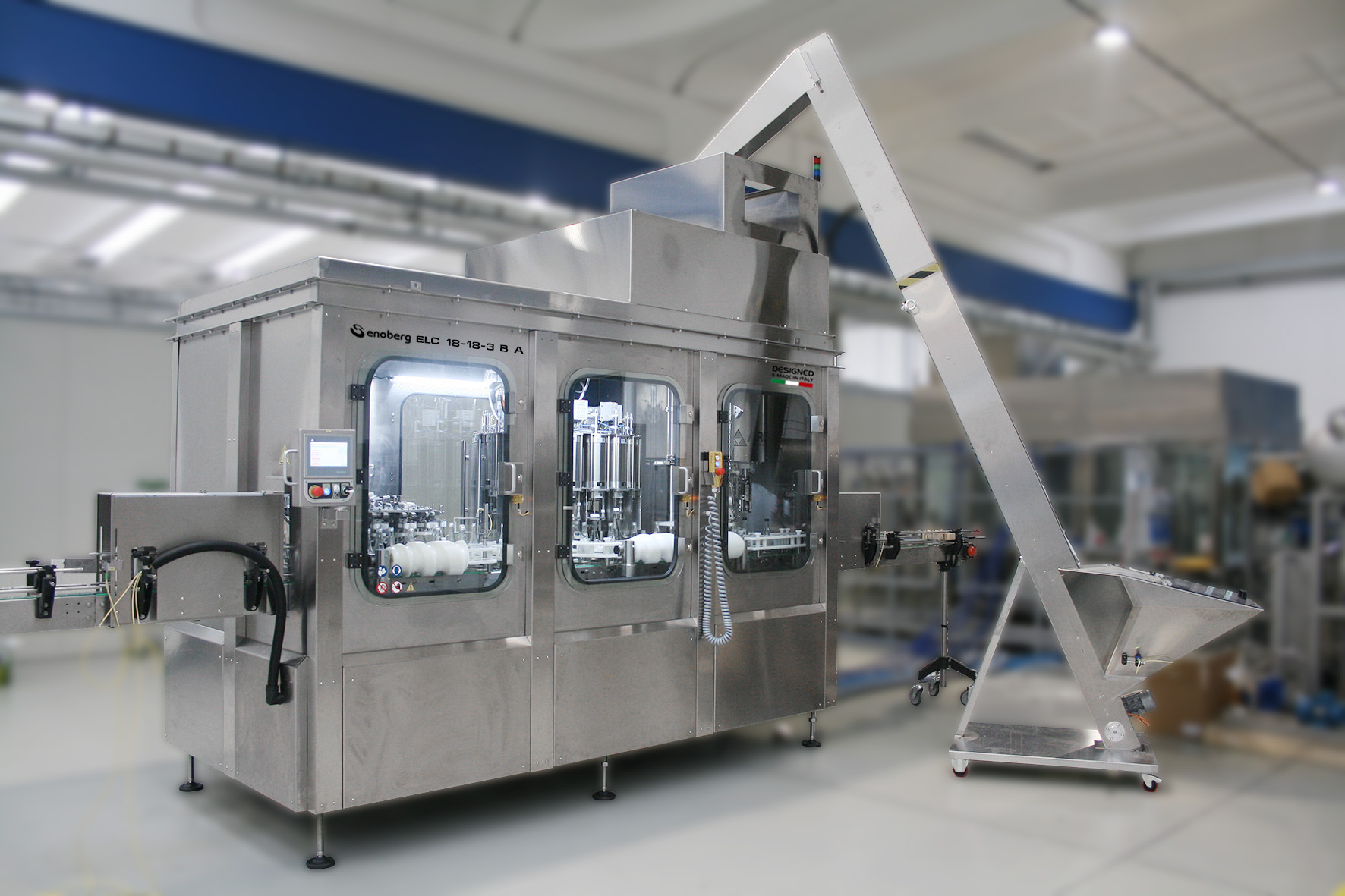 The new HYPER CLEAN series offers as strengths:
high level of hygiene;
ease of use and maintenance;
reliability and structural solidity.
Enoberg has been producing filling machines since 1984. Enoberg has focused on the design and the production of high quality filling machines to meet and satisfy the customers' needs for speeds from 1,000 up to 36,000 bph. In 2016 Enoberg became part of SMI Group, one of the world's largest producers of bottling plants and packaging machines. In the same year, Enoberg started a complete refurbishment of its facility.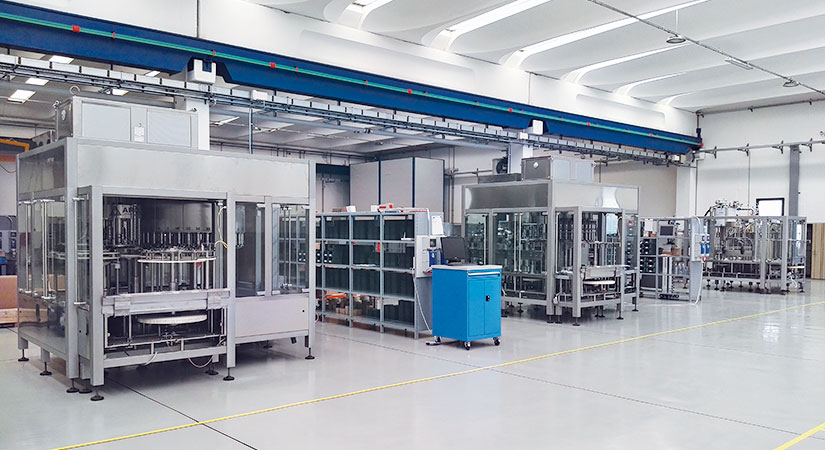 SMI Group Italia
The SMI Group is today one of the world's largest producers of bottling plants and packaging machines and is composed of the parent company SMIGROUP, the subsidiary companies SMI (the first and largest business in the Group), SMIPACK, SMIMEC, SMITEC, ENOBERG, SMIENERGIA, SMILAB, SARCO.RE and of a network of branches, providing support for sales, after sales service and spare parts supply.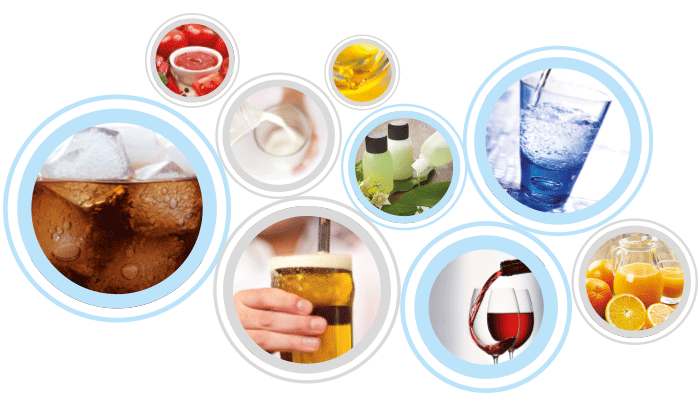 SMI Group Market
SMI designs and manufactures a wide range of bottling systems & packaging machines for the industry of food & beverage, household cleaning and personal hygiene products and chemical and pharmaceutical products, able to meet production requirements up to 36,800 bottles per hour (according to the machine model and to the type of container).
Send your request to AVINA